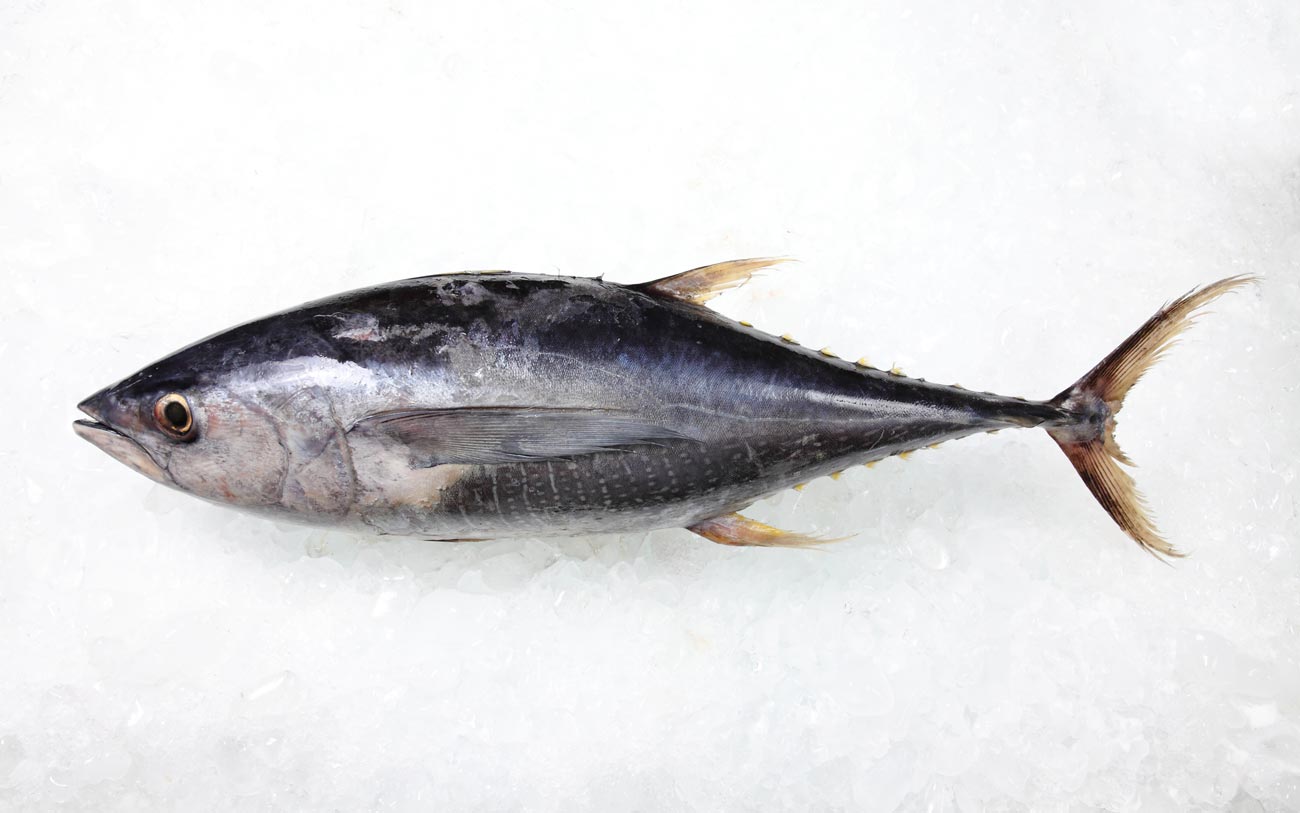 Albacore Tuna
Scientific Name: Thunnus alalunga
Bornstein's Albacore Tuna products rate among the highest quality product available. Our tuna is surface caught in coastal areas of the North Pacific at "the cold water edge," where the warm tropical water meets cold arctic currents. "Surface Catch" out of these areas produces the highest oil content Albacore Tuna in the world.
Bornstein Quality
Quality starts with knowing the source of supply. Our Tuna buyers continue to build relationships with individual boats and captains to find new ways to increase Tuna quality. The North Pacific Tuna fleet has invested thousands of hours and dollars bringing their product to the forefront of the world market. Globally, experts agree that North Pacific Tuna is the oiliest and best tasting fish around.
Combine catch method and harvest area, with proper handling from the boat through processing, and you get the finest finished form Albacore Tuna product in the market today. Our Albacore is brought aboard the vessel live, immediately bled and placed in blast freezers within minutes of being caught. In the blast, heat is quickly extracted and the core temperature of the whole fish is pulled down to a minimum of – 20° F. Stringent handling and rapid freezing guarantee that Bornstein's high standards are met. Our special handling ensures that our Sashimi grade products are in perfect form in terms of color, flavor, texture, and shape.
Primary Source
From cold waters on the North Pacific out of FAO Area 67.
Product Forms
Skinless Boneless Loins

Skin on Boneless Loins

Steaks

Medallions

Skinless Boneless "Tataki" Loins

Skinless Boneless Cold Smoked "Tataki" Loins
Seasons
Fresh is available in August and September

Frozen available all year
Selling Points
Albacore meat cooks up white as a firm, dense meat

Mild flavor – Subtle, non-fishy taste and aroma

High Fat Content- 18%- 25%

Dolphin and turtle safe harvesting
sold out
Start an Order
Fill out the form below, and one of our sales team representatives will contact you to complete your order.